Bye bye "Beast from the East". We couldn't have chosen a better time (and location!) for some fieldwork as we left behind an extreme cold snap that froze the UK and dumped fresh snow on Cambridge. In March a team of seismologists from the University of Cambridge and University of Aberdeen boarded a plane for Kota Kinabalu, the capital city of Sabah in North Borneo (Malaysia).
Borneo is often described as a tropical paradise – with good reason. Boasting a pristine, biodiverse rainforest that is home to the orangutans and bizarre-looking monkeys, tropical beaches with crystalline waters and submerged wonders, there is always something spectacular to look at. If you think that finding seven plant species in one hectare of temperate forest is an accomplishment, you will be amazed by 600-700 different species of plants in one hectare of rainforest. Borneo is astonishing!
Borneo is not only jungle and wildlife; concealed below its beautiful landscape may be the key to understanding how the tectonic subduction cycle terminates, which plays a central role in plate dynamics, long term climate regulation and natural hazards such as volcanos and earthquakes.
North Borneo is the ideal location to study post-subduction tectonics because of evidence, in both the near-surface geology and mantle, of significant dynamic processes that cannot be explained by our current understanding of the subduction cycle. In order to acquire the necessary information on the structure of the crust and mantle beneath North Borneo, a collaborative endeavor between the University of Cambridge, University of Aberdeen and Universiti Malaysia Sabah, will result in the deployment of a large seismic array.
The first few days in Kota Kinabalu were spent trying to overcome the jet-lag caused by the 8-hour time zone difference and testing the 46 seismometers that made it there some days prior to the team's arrival. After crossing all items of the checklist, we were all ready to  leave the comforts of the capital and head out into the field with three fully loaded Ford Rangers. This is what we were all impatiently awaiting for, until we realized how demanding it can be to dig a one-meter deep hole in the ground in 35 ˚C heat and high humidity.
Deploying a seismic station is generally not particularly challenging but under these circumstances it can be. However, collectively, the team has extensive experience in deploying seismometers in hostile environments, ranging from the Australian outback, to the Arabian desert, to Turkey and Faroe Islands. Quite a lot of driving was involved on roads that could be very challenging at times. The scenery of the forest was an excellent distraction which kept you busy when not avoiding the ubiquitous potholes.
One of the most remote areas where we set up a seismic station is the Maliau Basin (aka Sabah's "Lost World"), a roughly circular sedimentary basin that is elevated above the surrounding landscape but eroding from the inside, creating an untouched wilderness packed with unique flora and fauna. The conservation area is home to many researchers keen on exploring the natural wonders of the Maliau Basin.
For us, it wasn't an easy job. Reaching the site where we hoped to deploy a seismic station meant that we had to carry all the tools and materials necessary for the deployment, plus food for two days, over a distance of about 8 km (with nearly 1 km of ascent) in the middle of the jungle. The track was very steep most of the time, requiring a lot of climbing and use of ladders, and we were constantly surrounded by leeches eager to be fed. Although not dangerous, nobody was enthusiastic about involuntary blood donations. Sleeping in the Maliau Basin was also quite an experience after living in cities and towns. The sound of the forest can be disturbing at first, but it doesn't take long until you realize that the cry of a hornbill, the insistent shrill of the cicada, the call of an elephant and the entire rain forest chorus are delicious music for your ears.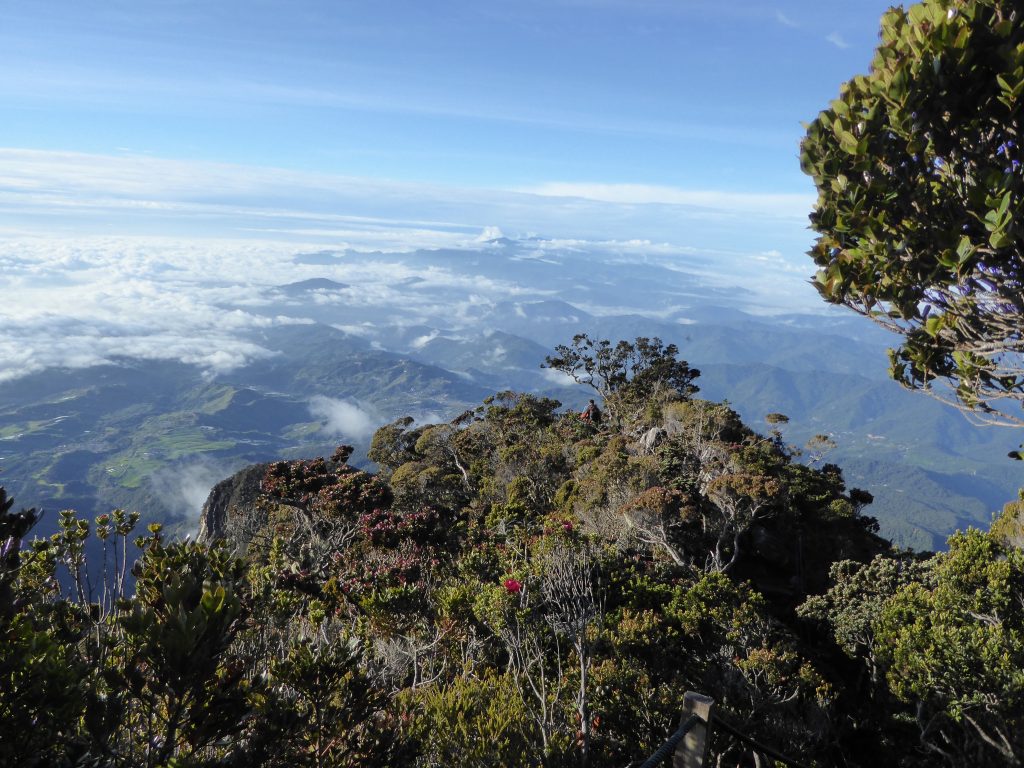 Majestically dominating the scenery of North Borneo, as it rises to over 4000 meters from sea level, is the UNESCO World Heritage Site of Mount Kinabalu. Installing a station near the summit was certainly a sufficient reason to justify a visit to Kinabalu Park and climb the mountain. Although I personally didn't go up this time as the daily number of visitors is limited, I won't certainly miss the next chance.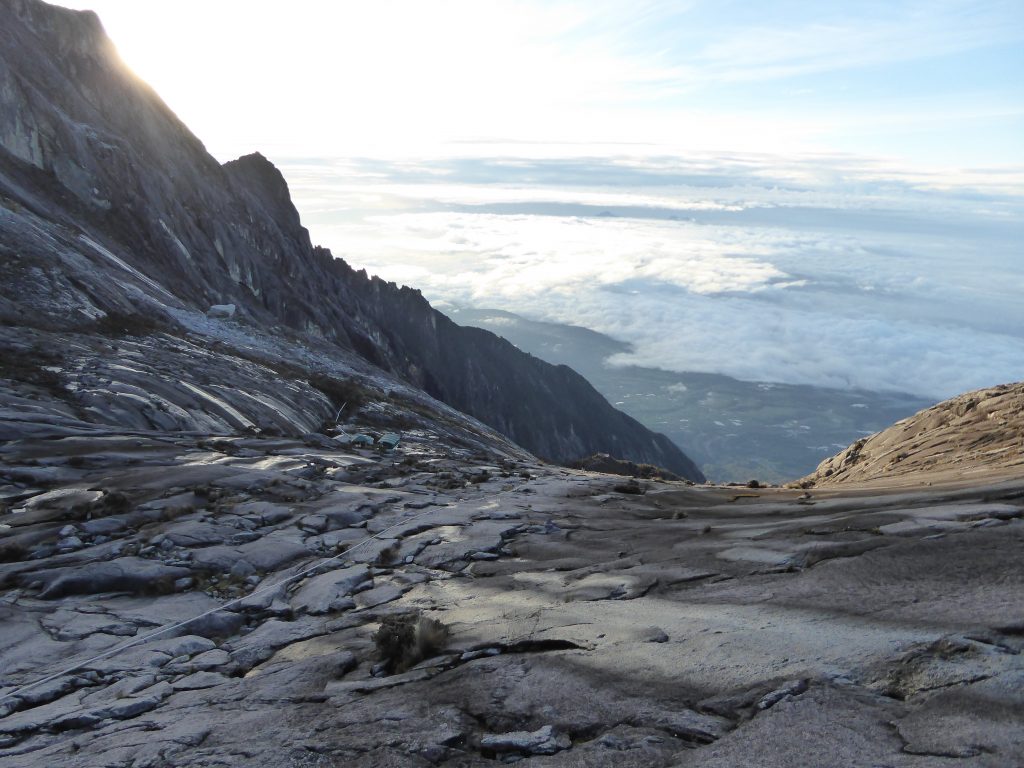 We have deployed a dense grid of 46 stations with approximately 45 km spacing. We covered nearly every corner of North Borneo and we look forward to going back in the following months to download the continuous data the sensors are recording. Despite being tiring to install a large seismic array, at the end of each day dinner was always something to look forward to. North Borneo is a culinary melting pot of Indian, Chinese and Malay food with succulent seafood, soups, Nasi Goreng and street food.
The hard work of everybody involved in the deployment has made for a successful field campaign. We are very grateful to our colleagues at Universiti Malaysia Sabah for their comprehensive support, ranging from translating to Malay when ordering food to organizing important expeditions such as the ascent of Mount Kinabalu. The unconditional hospitality of the Malaysian people was also outstanding, and we are thankful to those who have accepted to host out stations in their own property. Stay tuned for some more adventures in a few months. Jumpa lagi!
Simone Pilia NERC Industrial Innovation Fellow
Nick Rawlinson BP McKenzie Professor
Featured image: a seismic station in the backyard. Photo: Emily Crowder.