Geophysicist Professor Nick Rawlinson recently moved to Cambridge to take up the BP McKenzie Chair in Earth Sciences. During a career in Australia and the UK he has specialised in observational and theoretical seismology. Nick discussed his life and work with Greg Palmer.
How did you get in to Earth Sciences?
When I finished high school I wanted to continue in music rather than science. I spent several years at the Melbourne University conservatorium playing trombone, but then I realised to be a performer you had to be the best of the best, and I wasn't up there. That was when I started doing science. I took an Earth Science course and that's when I started being slowly sucked in to this vortex of interesting research about the planet we live on.
What did you work on in your early career in Australia?
I did my final undergraduate year in applied mathematics at Monash University, but I specialised in geophysics. I stayed there for my PhD, on seismic imaging of Tasmania. Geoscience Australia circumnavigated Tasmania with a research vessel that fired airgun shots, which were recorded by land-based stations; this enabled me to build a 3D seismic image of the crust. At the end of my PhD I moved to the Australian National University in Canberra. I spent 12 years there, starting as a PostDoc and moving up to Senior Fellow. In fact I calculated almost to the day it was an eighth of a century – that's quite a long time.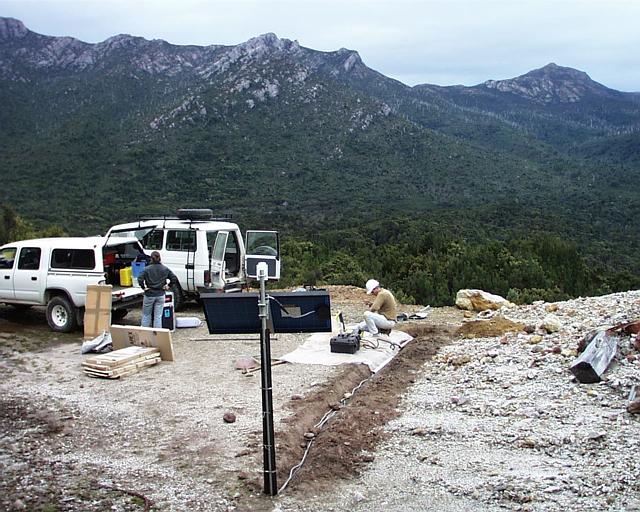 I started working on the more theoretical side of seismology, looking at things like geophysical inverse problems and numerical techniques for tracking seismic wave fronts. However they also had a very strong observational seismology group at ANU and hundreds of seismometers.
My main focus was the WOMBAT array: a transportable seismic array, similar in concept to USArray. However, as I tell everyone, WOMBAT came first, but on a shoestring budget. I spent several months every year in the field, in various parts of Australia, deploying these instruments. We'd simply turn up, knock on a door, and say "can we put an instrument on your property". I must have been to over 600 separate sites, and we collected a lot of good data.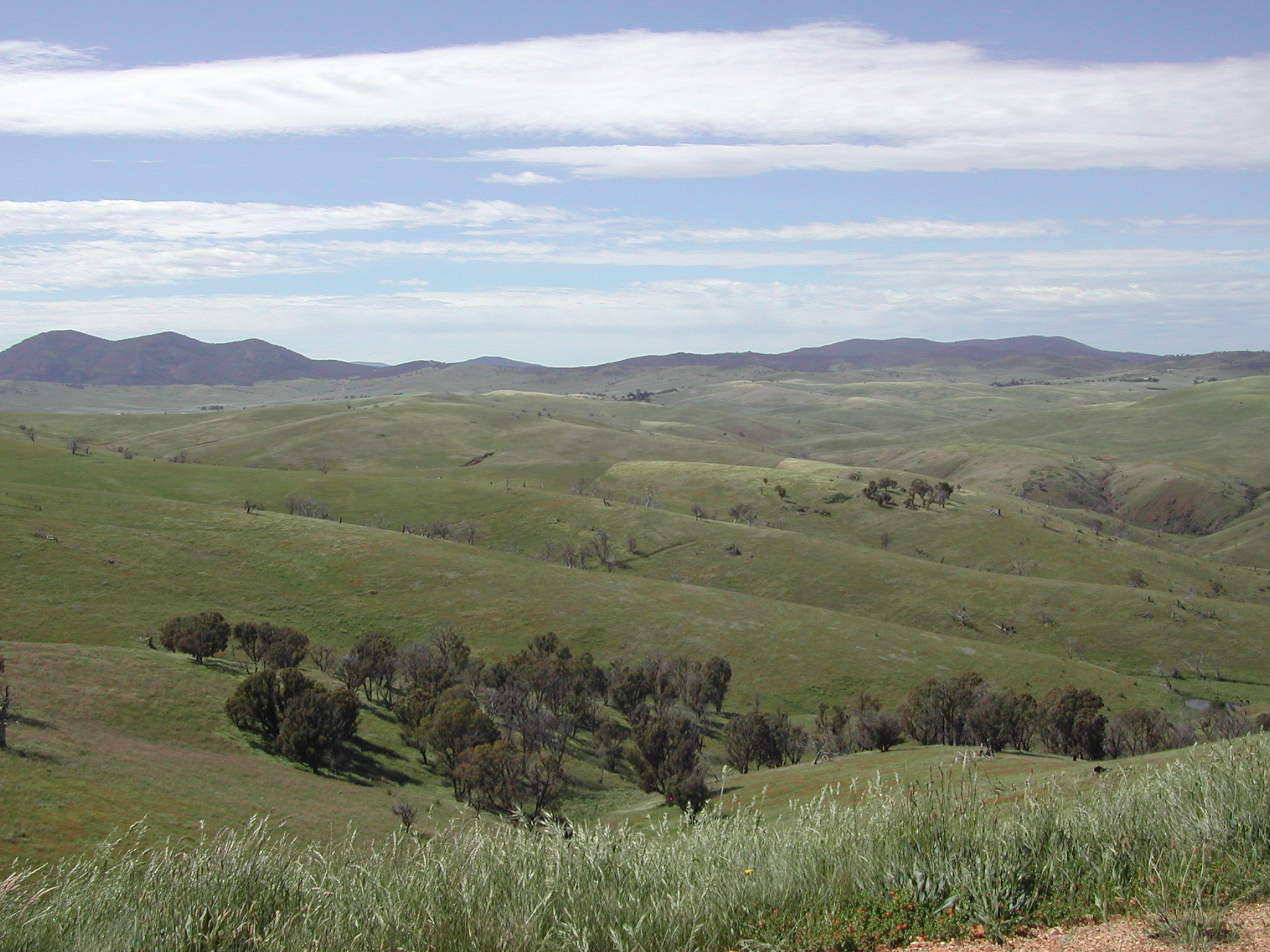 You were at Aberdeen before moving to Cambridge. What brought you to the UK?
I'd been at ANU for 12 years so a change seemed like a good thing. One of the things I started looking at there was intraplate volcanism and high resolution images of the lithosphere. We demonstrated how volcanism can be related to plate motion and structure in the underside of the lithosphere interacting with the mantle underneath. Using another of our lithospheric maps we were able to identify the longest volcanic track on the planet, in Queensland. That was published in Nature and generated a lot of interest at the time.
What research do you have planned for the future?
I've got new things cooking up, one of which is getting back in to observational seismology. We're deploying a dense network of seismometers in North Borneo in February 2018. Offshore, in the South China Sea, the Chinese are going to deploy Ocean Bottom Seismometers at the same time.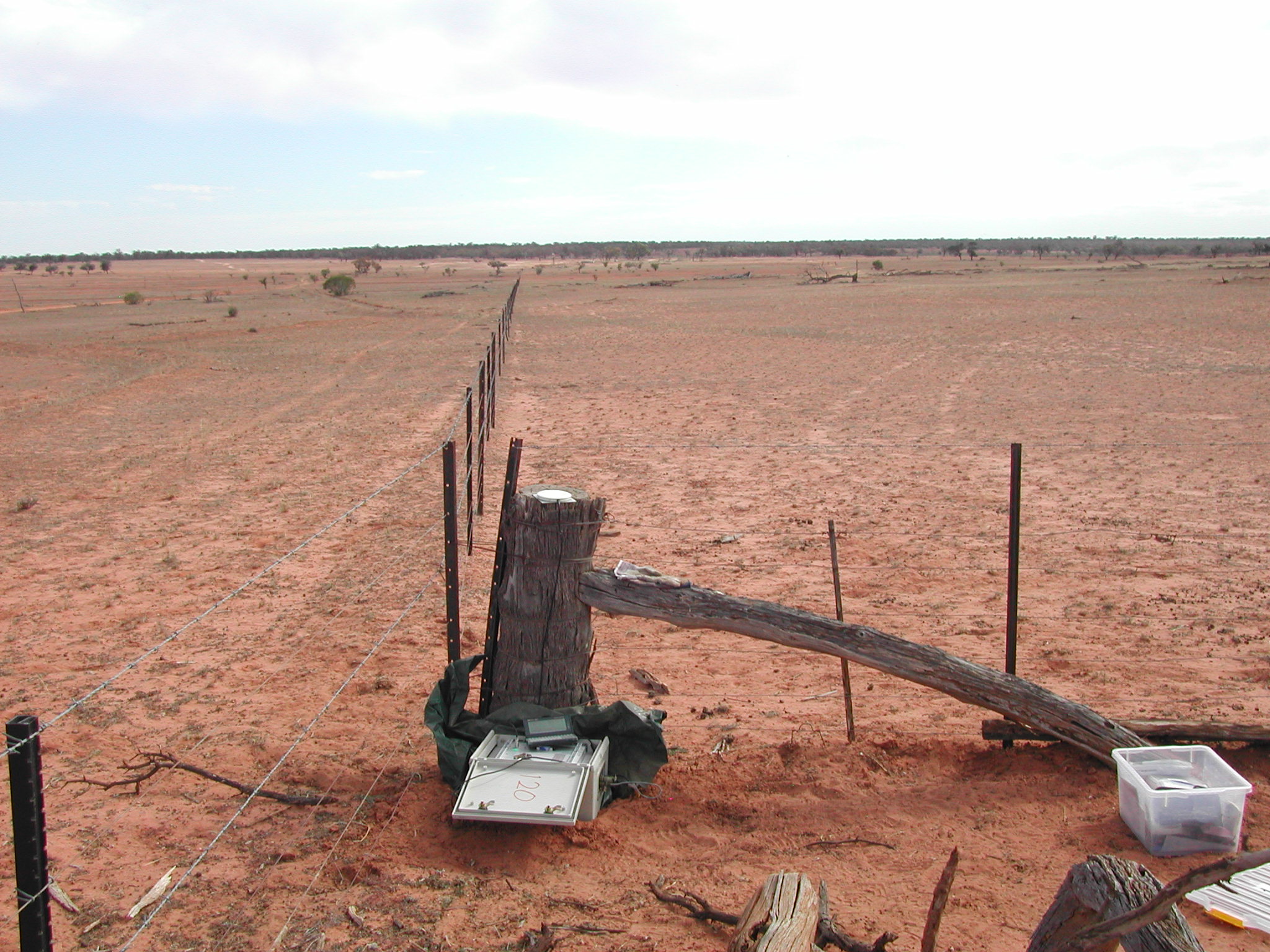 Why that part of the world?
No one has done this kind of work in that part of South East Asia before. It has Mt Kinabalu, which is essentially a granite pluton which has emerged very rapidly in a few million years. There are also unique circular basins. On a topographic map they look like impact craters, but inside they are akin to a sedimentary basin. No one's really been able to explain how either feature formed. There is also a complex geological history of subduction, uplift, erosion, faulting, thrusting and seismic hazard in the area.
A trip to Borneo sounds like quite an adventure!
Deploying the instruments will be exciting. We'll use boats where the terrain gets rugged and the access is not so good. Out in the South China Sea there are a couple of Malaysian Islands and we're going to go out on fast launches to deploy a few stations on those. They should link up with the seismometers on the sea floor.
I visited one of the circular basins last summer. We're going to put one station on the inside and one station on the outside in order to try and get an understanding of what's actually underneath, and how it contrasts with the adjacent crust. Apparently there are a lot of ladders and climbing involved in getting inside. All the students coming with me are very excited by this adventure, but I haven't told them about the leeches yet. Borneo is well known for its leeches, and this place is wet, pristine jungle so it's going to be crawling with them…
We'll go back to service the seismometers after a few months, so we'll probably get our first data in mid 2018.
You're a fellow at Downing College. How are you finding college life?
When I moved here I thought it would be rather fitting to join them because my father went to Downing as an undergraduate in the 50s and 60s. It's good, though it has been pretty full on so far. When Ken McNamara retired he passed on his Director of Studies role and work to me. I'm sure after a year or two I'll get used to it. The students are all bright and interested so its not a hardship when you're dealing with people like that.  We have formal dinners, wine tastings and concerts too – the food is good and the grounds are nice so I'm enjoying it.
What's been the hardest thing about moving to Cambridge ?
The fact it is as flat as a pancake is a shame; everywhere else I've lived has been pretty hilly. I found that pretty hard, so whenever we go on holiday we'll go to the Alps, or the Himalaya. My desktop background is a photo of the Cairngorms, to remind me there is such a thing as topography!
You can keep up-to-date with Nick's work in Borneo on the department website and social media.
This interview first appeared in GeoCam, the Earth Sciences alumni magazine. Portrait of Nick in his Downing College study courtesy of Sara Rawlinson.