Sarah Hammond, Sedgwick Museum Administrator, tells us about improving the visitor experience for families at the museum.
In the year or two before the pandemic, the museum team had a big push to improve access for families to the museum. Our work began where our visitors start their journey – outside. We updated the imagery and added more signs to guide people from the street to the museum.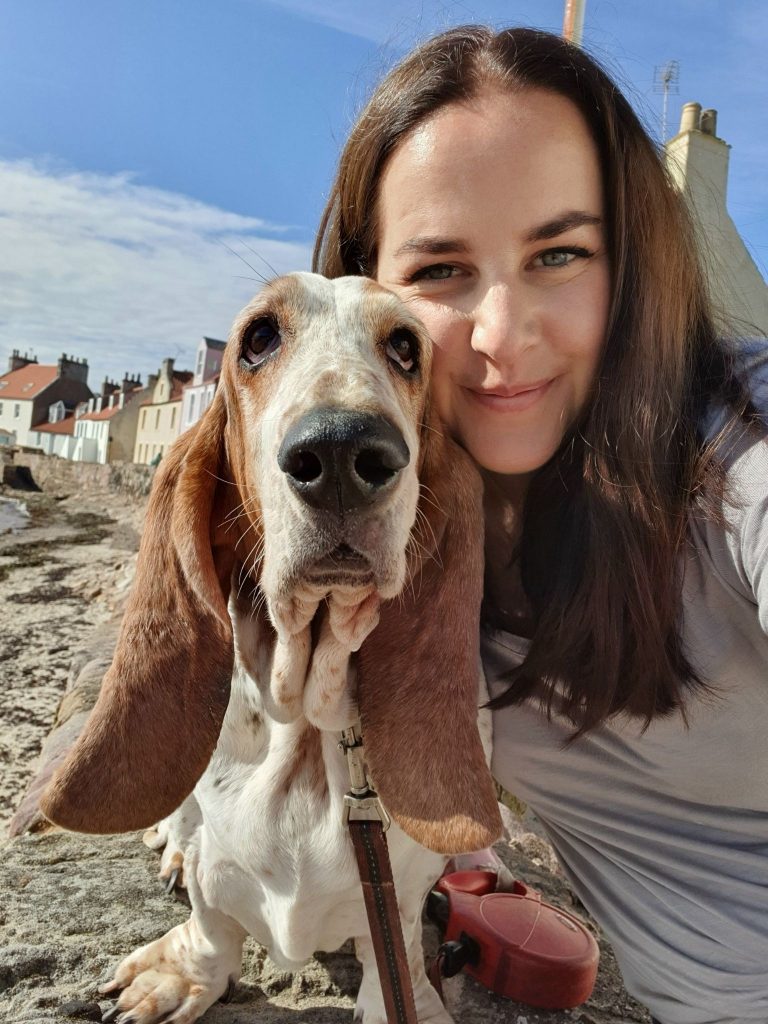 Heading into the building, we updated our rule based messages (don't run, don't leave your child unsupervised, don't climb on the displays for example) to more positive, helpful information ('guide dogs welcome', 'enjoy your visit together', 'step stools are available if needed for viewing displays' and so on). We added friendly infographics and started using a blackboard near the door that can signpost people to what we have on offer in terms of family activities, how they can engage with us on social media and so on.
What is really important to me is the notion that the museum is a community space and so it should be a welcoming, accessible, safe and enriching environment for all members of the community. This approach feeds into the work we've over the last 3 years looking at all aspects of visitor experience including signage, the front entrance welcome and maximising our facilities.
One of the areas we focused on was the Museum toilet as this provided an opportunity to provide support in the form of helpline numbers accessible in a private space, from Childline to the Samaritans. We have period supplies for anyone who might need them and this helps in a small way towards anyone experiencing period poverty. Baby changing supplies are also available. Recognising that families come in such a wide variety of shapes and sizes meant that we considered many different angles of what would support every member of a family.
In the museum itself, we created group seating areas so families can sit down together and take their time. Thanks to the generosity of the Friends of the Sedgwick Museum, we were able to add portable seating. Single seats were placed around the space (great if someone needs to breastfeed and wants some privacy). We also wanted to put a stop to the idea that the museum is a hushed and hallowed environment so we tried to convey the message that noise is expected and welcome. We improved our book reading area. (Thanks to Alex Liu's recent fundraising, we now have lots of lovely new books available.) We got a sensory beanbag. The drawing and colouring area was made a permanent inclusion too.
Finally, we looked at the labelling of specimens. As an old museum, we have a lot of old, detailed, hard-to-read labels. Rob Theodore, our exhibition coordinator, made new large-font labels with a friendly creature and bite-size facts for children to enjoy.
Then: along came COVID and lockdown.
As a team, we didn't want to lose what we'd already established so we used that work to help inform our focus for this new twist. There were a lot of new rules that we had to work with, including extra cleaning, hand sanitising, mask wearing, capacity limits, physical distancing, and one-way systems.
When we were allowed to open again, we wanted to maintain the relaxed and enjoyable experience even with all the new guidance. Where we could, we kept our seating areas but altered the layout around them to create more space. We added accessible, easy-to-read signage to get across the new COVID-safety messaging. We had to remove things like the puzzles and interactive screens, so we created packs people could take with them instead. We hoped that it would help people who were otherwise stuck at home to have things to do from the museum. We also put a lot of at home resources on the website.
We introduced ticketing to manage capacity in the museum. We were able to increase that capacity as the rules changed and finally remove ticketing altogether with the reduction of restrictions. It also brought an unexpected opportunity – the chance to revamp the visitor welcome.
Traditionally, we've have had a single staff member in the shop, available but a little removed. With ticketing active, we needed two people nearer the entrance. The whole team contributed to staffing front of house during this time (something we have continued) meaning every visitor gets a personal welcome on arrival). We've all had additional training to prepare us for more face to face interactions because they won't always be positive but overall it's been a real benefit both to us and to our visitors. This has brought us closer to our audience and given us the opportunity to engage with them face to face as well as giving us a better insight into who our audience is. Donations and shop sales have increased, and we've had some very positive feedback.
We've also moved some signage from the walls to put it much more at people's feet. Which is a neglected aspect of how children explore a place – the floor is a much larger part of their experience. This is an area rich for future improvement too.
Restrictions meant an end to our larger events (some smaller events were able to continue). We're in the process of bringing the larger events and activities back in 2022. It is a transition though – for example, Twilight at the Museum was an online experience again this year but we are moving towards activities being back in-house and in-person fully by 2023.
We saw lots of families coming into the museum as soon as we reopened. We were really pleased that they felt we were offering a safe environment for them, that they were showing confidence in us as well as a desire to be back out doing things. Over the 2021 summer holidays we were able to see how diverse our audience has become.
I don't think we're ever finished with improving the experience, the visitor profile, the engagement and outreach. The world is always changing and we need to always be changing with it, whether that is in the stories that we tell, and how we tell them, or whether that's how we physically or digitally support people. There's always more to be done. Visitor feedback is crucial – both as a record and as something to act upon. We can always be improving how we help people engage with the collections and also the building as a community space. This is just the beginning.