4th Year Earth Scientist Ellie Austin reports on the GeoVarsity games
Perhaps spending your Saturday afternoon falling around in mud and losing football matches to people who refuse to refer to you as anything other than a "Tab" isn't your cup of tea. But it must've been someone's*, since the tradition of GeoVarsity football has been running almost every year (bar the pandemic) since 2006 (with the concept of GeoVarsity running back until the 1990s!).
GeoVarsity football began as a simple idea: invite some academics from 'the other place' round for a friendly game of football and see who has the best sporting ability (which is of course completely correlated to academic standing).
This year marked the first GeoVarsity match in 4 years, re-starting again after numerous logistical challenges over the past few years (mainly the pandemic, but the cancellation of the X5 bus also threw a spanner in the works). Over 30 students travelled across the country from Oxford for the GeoVarsity games on Saturday 11th February.
Usually run by the PhD students at either department, several lecturers have enjoyed getting involved in the games, including David Pyle, Conall Mac Niocaill (Oxford professors); Owen Weller, Ian Farnan and John McLennan (Cambridge). However, this year was the first where teams were dominated by undergraduates; the first where the teams have been mixed; and the first where other sports have been introduced.
For Alex Liu, an Associate Professor in Ediacaran Paleobiology, GeoVarsity is worth sacrificing his Saturday afternoon of rest and relaxation after a long and busy week of teaching and research. In fact, Alex attended GeoVarsity as a student at Oxford University, and continues to attend now as a lecturer in the Earth Sciences Department at Cambridge. He prefers to play as a midfielder, and can be seen shouting encouraging words of advice to his fellow teammates and skillfully defending the department during the football matches.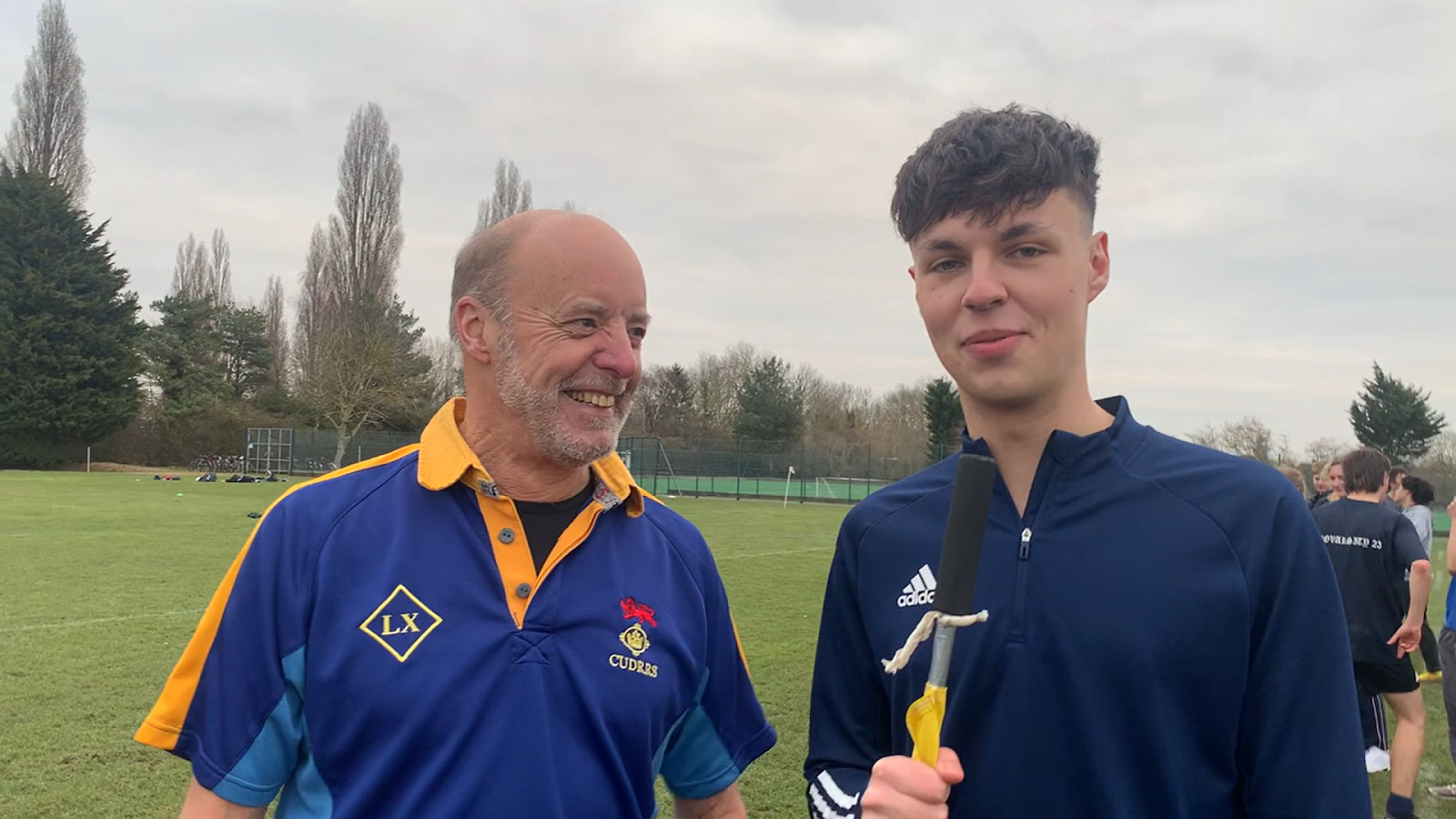 Dave Norman, on the other hand, generally prefers Rugby. He also claims to have absolutely no preference between Oxford and Cambridge. Perhaps that's why he is best suited to his role as referee in the GeoVarsity football matches. His dedication to the games is unparalleled, with a record as a GeoVarsity referee stretching back to the competition's rugby matches held in the 1990s! The Professor-turned referee is also known to use his creativity when regulating the matches (in this year's games he used a joker playing-card as a substitute for a yellow card).
After a passionate and fierce first half, the teams were standing at 1-1, although a winning goal from Oxford University in the second half sealed the deal for GeoVarsity 2023…2-1 to Oxford. According to Norman, "both teams played really well. Oxford came out on top, [but] narrowly! It was a well-contested game".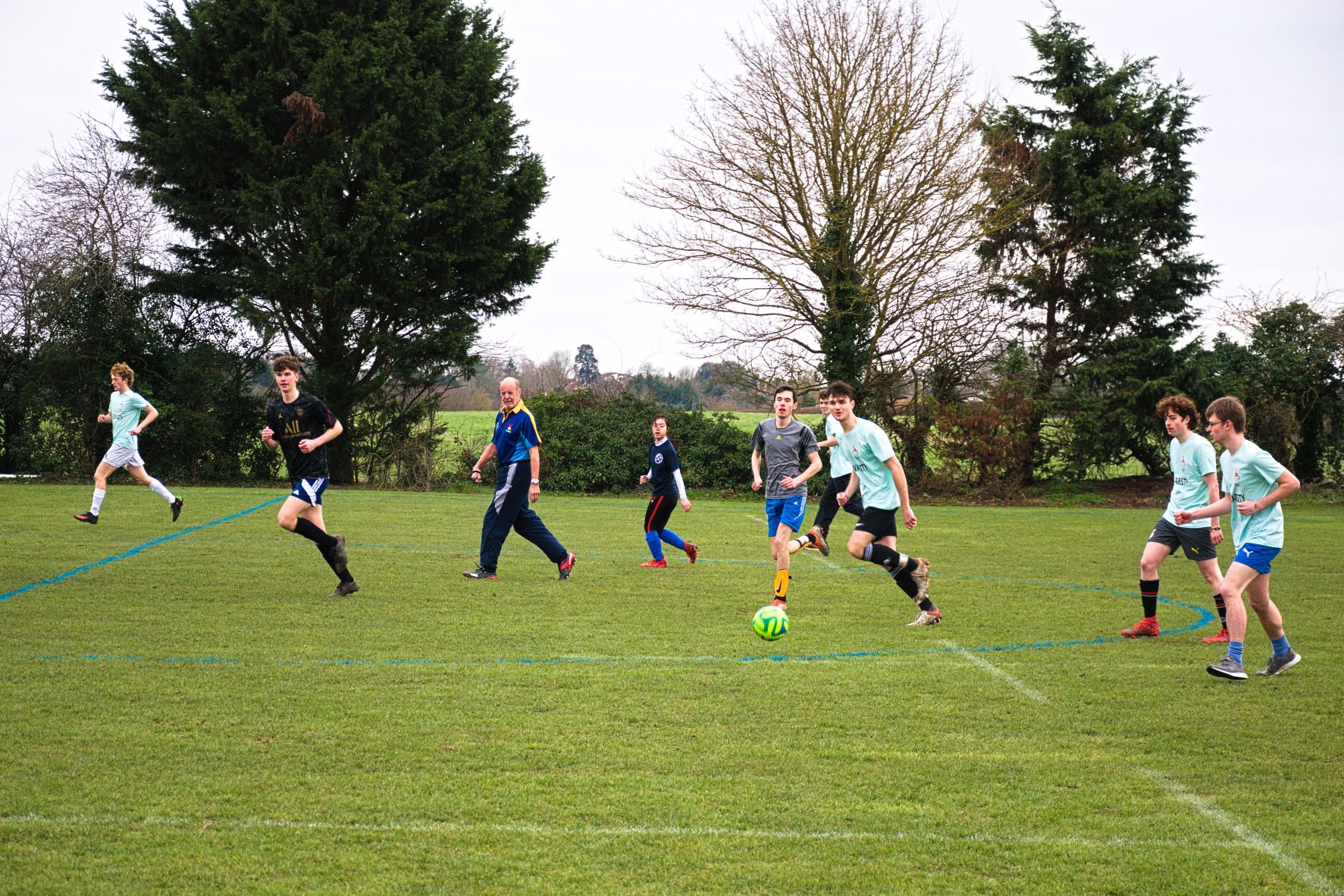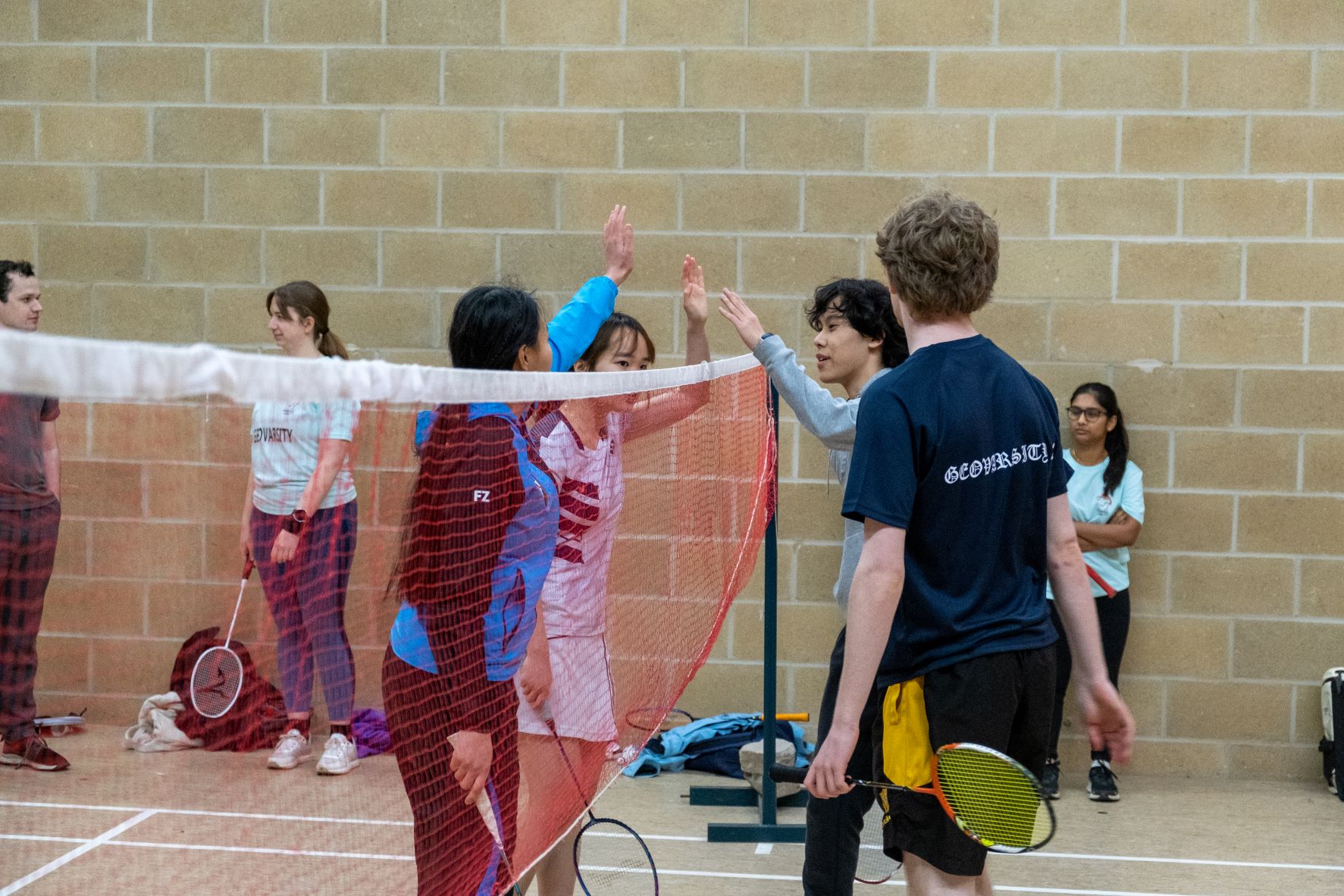 While the loss of the match was certainly demoralising for some, and signalled the end-of-play for the lecturers of the department, the Cambridge undergraduates were keen to fight for their department's reputation. The rest of the day consisted of various additional tournaments against Oxford, which were all eventually won by Cambridge, including: rounders (1-5 to Cambridge!), erg-relaying (1:47.7 Oxford to 1:43.5 Cambridge, in an 10x250m relay race), and badminton (1-2 to Cambridge).
Oxford may have beaten Cambridge in the football this time round but it was a successful GeoVarsity overall for Cambridge, and particularly for the hard-working organisers of The Sedgwick Club (who managed to find accommodation for >20 Oxford students during the games, and found an excellent substitute for a rounders-bat in the form of an abandoned plank of wood).
But if you find yourself disappointed in Cambridge for the football loss this year, then get involved! Blow off your dissertations and research proposals and get training for GeoVarsity 2024. See you next time…in Oxford!
*Those someone's were in fact Oxford PhD students Ben Fox, Ed Nissen (who did his undergrad in Cambridge) and Dave Robinson; the first game was won 6-0 by Oxford, and it took several years before Cambridge registered a win…According to Alex Liu, Oxford has always taken GeoVarsity more seriously than Cambridge; he nostalgically recalls GeoVarsity 2008 where the entire Oxford team turned up early to Cambridge in suits and matching ties to inspect the pitch before the game. Argentina/Brazil/Netherlands kits with official numbers and names, and the social in the evening, have been happening since the very first game. The picture below is the Cambridge team in 2013, with numerous postdocs from the department you might recognise!